Our Services
What makes us the best.
Manufacturing Shop Floor Control Software
Custom Software Solutions
Web Design & Web Development Services
Document Digitization Services
Mobile Application Development
E-Governance & E-Municipality
SEO & Social Media marketing
About Demerg Systems
We help you achieve your business goals while significantly reducing your software development costs.
Demerg Systems, A global, custom software development company
It does not matter how big or small your problem is. We will do whatever it takes to provide the most optimum and cost effective solution.
Demerg Systems was formed in 2004. We provide IT services complemented by excellent graphical support. We are the preferred supplier of IT services to at least one level of local government.
We have also established a strong competence in Document Management. To better manage this we have created a separate division to focus on this side of the business.
With Demerg Systems at your side, you will be confident not only of an excellent product at the end of the day but also of a strong business partner.
Diverse Clients

Years of combined experience

Over 12 Years of experience in web designing, software development and Digitizing archiving service.

Total experience of Digitizing Archiving exceeds 2 million documents.

Qualified Agency for Web Development
Our Clients Speak

De Nora India Ltd.
De Nora India Ltd.
Two softwares were supplied to Denora. The indent software & Repair estimate software.We are satisfied with its functioning  & the support and cooperation forwarded by Demerg.Satisfied with the service provided by Demerg.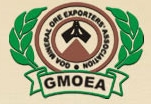 Goa Mineral Ore Exporters Association
Goa Mineral Ore Exporters Association
On behalf of the GMOEA staff, i want to thank you for your excellent work on the GMOEA website. We are extremely happy with the results and have received compliments from our local as well as from other companies.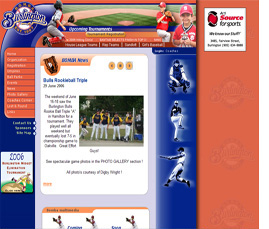 Baseball Burlington
Baseball Burlington
"Thanks to Demerg Systems program design, development and implementation, Burlington Organized Minor Baseball Association (BOMBA) has a website that allows us to effectively showcase the activities of our 1,000 plus membership.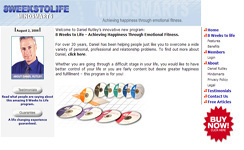 "Since initializing our web site with Demerg Systems(DSI) the impact it has provided for our Mindsmarts business has been significant over previous or current marketing or advertising methods. The direct and personal attention by the staff at DSI in the design, implementation and updating of our site and needs has been exceptional and affordable. Even though they provided us with an Admin Panel to update the site ourselves, the personal and immediate response and support by DSI has surpassed our expectations.Thank you DSI."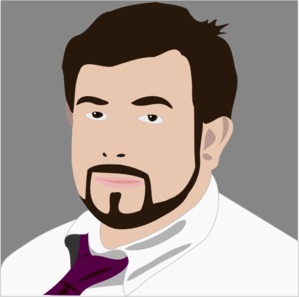 Mr Test Equipment provides impartial, multi-vendor customer service. This is accomplished by supporting only the highest quality laboratory electronic test and measurement equipment manufacturers from around the globe."Mr Test Equipment specializes in buying and selling of electronic test and measurement equipment from around the world. The primary route to market is via the world wide web and our corporate web site.Over the years we have had several web developers. After many discussions and careful planning, DSI agreed to redesign our website. DSI has been the most prompt, the most knowledgeable, the most professional and the easiest web design firm we ...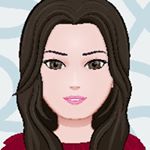 Laura Price, Chair
Kingsway Business Improvement Area (BIA)
On behalf of the Kingsway BIA Board of Management, we would like to thank you forthe work done on our website.Your professionalism , dedication and talent have exceeded our expectations. If there isanything we can do to help you in the future (I.e. letters of reference, etc.) please do nothesitate to contact us.Again, our sincerest thanks for everything!Sincerely,Laura Price, Chair,The Kingsway BIA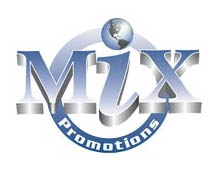 Alain Gagnon
Mix Promotions Order Management System
Our company, MIX PROMOTIONS took upon the services of Mr. Tim De Mello from Demerg Systems as Senior Project Manager for the development of a new Web Order Software system to manage all our Direct Response business.Mr. De Mello/Demerg Systems proved to understand clearly our needs and submitted a most comprehensive and competitive analysis and quotation. All through the process, he was always available to answer our questions and ready to make the necessary changes even though complex at times. Further down the project we had someone from his team implement the software directly at our office which proved most ...
In their pursuit to preserve the Society of the Missionaries of St. Francis Xavier's rich past (founded in 1887), the Pilar Fathers have adopted the latest technology to archive their documents – going back as far as their kept records. These documents have now been electronically digitized.Says Fr Peter D'Mello: "We have to use the implements that the future will use. The electronic archives now contain our precious patrimony."Digital archiving has dual benefits for the Society. Firstly, the process aids administration by providing details of policies that have been drawn up over the years. The electronic media facilitates better maintenance ...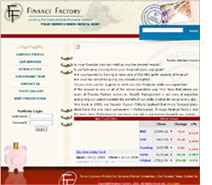 I appreciate the professional approach and understanding in creating my website. Whatever changes I had requested were implemented, and the best testimonial I got about the website was from my clients, many of them NRIs from all over the world. This confirms it as a world class standard. Keep it up!!