In today's world where computer and internet technology plays an important role in the government system, Municipality is no different. The conventional manual and paper based system which is still being followed by almost 70% of the municipalities all over the world are slow and inconvenient leading to difficulties in revenue generation and timely completion of project works undertaken by the municipalities for the development of Cities & Towns.
Shortcomings of Conventional System
Revenue Loss
Manual recording of data which is time consuming and prone to error.
Manual Filing of application for trade, birth & death registration, etc
No proper coordination between the municipality management departments as data is offline.
Huge potential for data Manipulation and human errors.
The data maintained in excel spreadsheets is inconsistent.
Problem with indexing of records
No centralized database in place.
Search and retrieval of Data becomes difficult.
The process of generating reports becomes problematic and time.
50% Revenue leakage
Demerg Systems' internal study concludes that while using conventional revenue generation system, a typical municipality reported :-
The flat revenue loss of 50% in each of its revenue department Tax Collection.
There is no timely record maintained of the revenue generated.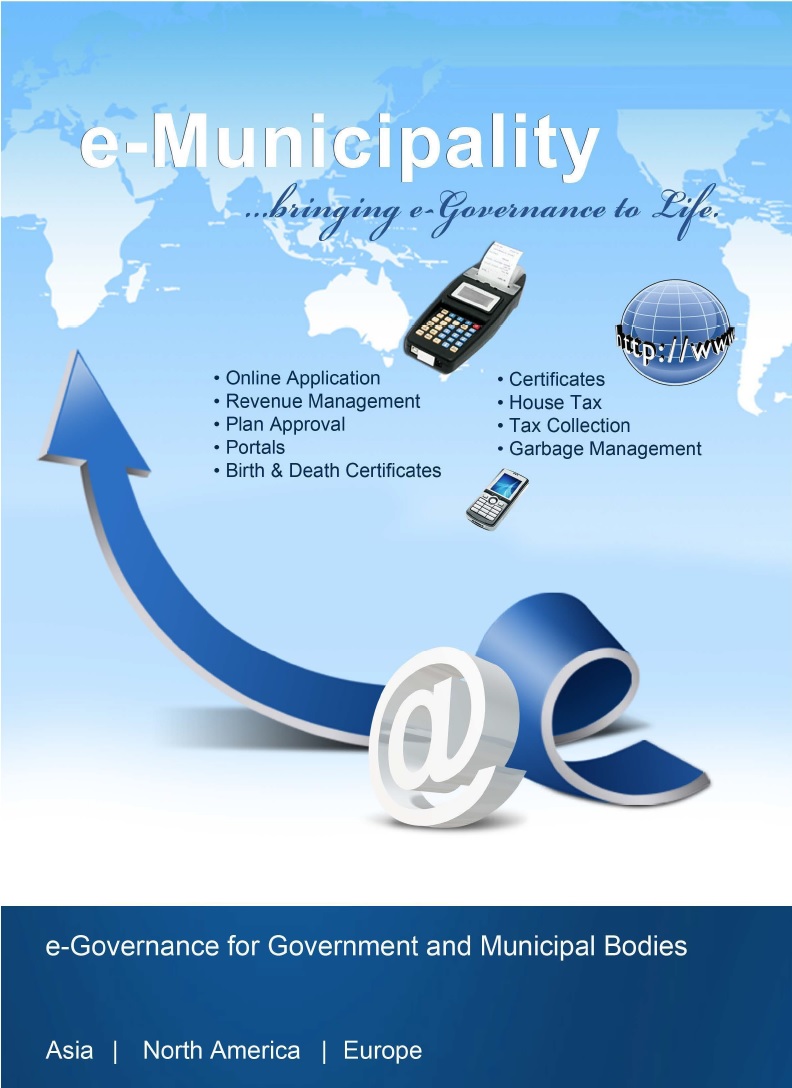 Product Highlights
Spot billing with Revenue Management System.
Web based system for House Tax, Property Tax, Local Body taxes, Garbage Collection Tax.
Handheld Spot billing electronic machines with electronic bill generation Payment collection.
Birth & Death Registration System
Online Application System (with SMS* facility)
Online Income Certificate Application
Online system for Power & Water connection
Online Trade License/Advertisement Management system.
Workflow Management Systems
Internal Process system for a paperless office
SMS mobile based intimation system for application tracking